Jingle Composed/Performed by Track Lord Studio
Cafe S.O.U.L.
TM

''

A Place For the Divinely Creative to Connect '' TM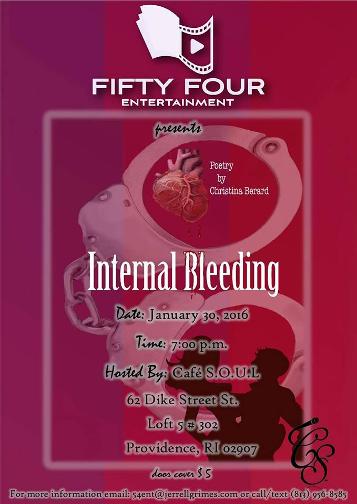 Our Mission

of Cafe S.O.U.L.
Is a portal of Collective Creativity, integrating, healing, education,sanctuary,music,art, and inter-connectivity...
To create the experiences of ''THE SPIRIT OF GIVING'' continually through the multicultural expressions of ARTISTS through many mediums of ART (i.e. spoken word, authors, motivation speakers, business owners/
entrepreneurs
etc.), .
Which we classify as a ''MULTI-DIMENSIONAL'' platform to allow one to
creatively express one's individuality, and continue to pursue...
''ONE'S LIVING DREAM''...
Through allowing the expression of ones passion, using many diverse art
forms as tools. Allows one to continue ''THE SPIRIT OF GIVING'' and
each ''VOICE'' to be heard.
We present commerce: Cafe S.O.U.L. as a vehicle for insight and for action in the aid of creating a better ''WORLD''...
For your convenience, you can pay the door cover with your debit/credit card. We accept the following credit cards listed below:
Help Cafe S.O.U.L. obtain 501c3
https://m.gofund.me/xb29vae4
ABOUT THIS CAMPAIGN
Cafe S.O.U.L. has reached our 6 year anniversary, August 29th, 2015, and it is our desire to do major venues for the community. It is our goal to maintain our Mission; which is to bring people of all walks of life together through various art mediums. Cafe S.O.U.L. serves as a positive alternative to the club and bar lifestyle. We are ready to take Cafe S.O.U.L. to higher heights and bring to life the complete vision of Cafe S.O.U.L. Our next phase is to obtain our own building that will serve as a bistro by day and night lounge by night as well as offer Holistic counseling services in the future. I am in the process of pursuing my 2nd Masters - in Expressive Therapy.
By obtaining a 501c3, we will be able to access grants and other public/private funding/donations to further fulfill the destiny of Cafe S.O.U.L.
Donating as little as $1 will bring us that much closer to this dream.
Upcoming Venues:
January 16, 2016 - Open MIC| $5 Cover| Doors open at 7PM.
January 23, 2016 - Open MIC| $5 Cover| Doors open at 7PM.
January 30, 2016 -
Fifty Four Entertainment Presents the Official Book signing and release party of Christina Berard's Internal Bleeding book of poetry| $5 Cover
| Doors open at 7PM.
February
February 13, 2016 - Cafe S.O.U.L.'s 6th Annual ''The Heart Of Giving'' Red & Black Affair Fundraiser [See Details in Special Events tab]
February 27, 2016 - Open MIC|2nd Annual Black History 365 event
**MARCH MADNESS MAD CONNECTIONS NETWORKING EVENTS [Details TBA]**
**FREE Light Refreshments Served at every venue**
Contact Us:
Contessa Brown |Founder|CEO|Director: CafeSOUL2009@Gmail.com
Janne't Brown |Chief Operation Officer: JBrown.COOCafeSOUL2009@Gmail.com
Providence,

Rhode Island

02907